Download Your FREE Copy
​
​
​
​
​
​
​
​
​
Discover:
- How to coach your team to upsell and cross-sell
more products and services
- Core leadership skills that you can apply right now
- How to engage your team to build your business
- The key to greater staff engagement
- How to help your team develop to achieve results
- Practical skills that go beyond theory
- How to develop to become a truly effective leader
and more!
Please complete the form below for instant access.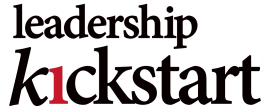 5 steps

to
kickstart

your

leadership in the hair & beauty

profession
FREE leadership skills and tools you can apply immediately
We take a hands-on approach to bringing leadership in business to life.
Understanding your "Why" is important, but it's the "How" that will drive your business results.
We help leaders and businesses understand, develop and implement the actions to drive results.