I CAN HELP YOU
BECOME THE
SUCCESSFUL LEADER
YOU NEED TO BE!
Nothing changes if you don't take action!
My proven action-based leadership approach is guaranteed to give you skills and tools to change how you lead, drive and support your team's performance and results.
Bring Your Leadership To Life
with a range of ways we can work together...
Your Leadership Diagnostic
​
If you are serious about lifting your leadership game and improving your team's performance and results, this is a great place to start.
​
In this one on one session with me, which generally takes about 1 hour, I'll work with you to establish the things you need to be doing differently or the different things you need to do. We'll look at what you are doing at the moment and set out a high-level plan for changes you can implement, immediately, to better engage your team and drive the outcomes you want.
​
It's painless and always rewarding, but only if you are serious about starting your journey to becoming a more effective leader.
Leadership KickStart Program
​
In this 6 week program I work with you to develop and implement your leadership changes.
Whatever business or profession you are in, if you lead people this 6 week program will completely reinvigorate your leadership and give you the skills, tools and support to put in place the most effective leadership rhythm for you and your business.
​
Beginning with a detailed analysis for us both to understand your current leadership activity, in this program we will define the outcomes you are looking for from your team, the actions and behaviours they need to change in order to achieve the outcomes and, importantly, what you need to do to drive and support these changes.
​
In this program we work not only on what needs to be done but also on how to do it. It's a hands-on skills-based program guaranteed to change the way you lead your people.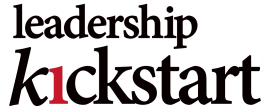 Bring Leadership To Life Program
In this personalised 12 month program, I work with you to not only establish your leadership activity and rhythm but also to help you embed best practice behaviours and actions.
​
With the emphasis on the "how to" I will take your leadership action plan and build it into a sustainable leadership rhythm that will set you up as a high-performance frontline leader. We all need feedback and support and in this program, I will give you the high impact support that I have been delivering to leaders across Australia for the past twenty years.
​
We go beyond the core elements of the Leadership KickStart program and focus on your specific needs with regular coaching sessions, feedback and skills development.
​
This is a unique, limited, opportunity to get one on one coaching and support that is usually only available to leaders in major corporations and organisations.
LEADERSHIP
We take a hands-on approach to bringing leadership in business
to life.
WE WORK ON THE "HOW"
Understanding your "Why" is important, but it's the "How" that will drive your business results.
RESULTS FOCUSED
We help leaders and businesses understand, develop and implement the actions to drive results.